These pictures were taken last year in Ambergis Caye, Belize. If you ever have the opportunity you should make this a vacation destination in your life. I love this place more than anyplace I have ever visited. It surely isn't the party capital of the world but it will put your senses back in order.
Here is the website for Ambergis Caye. Take a peek and then you may want to call your favorite airline.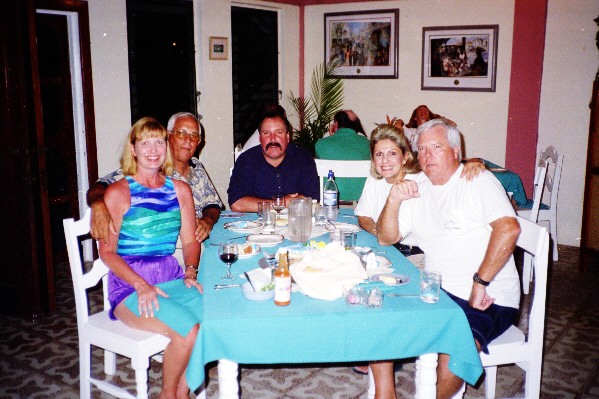 This is a pic of me all red faced and a little intoxicated at the Victoria House resturant where I stayed. Did I say a little intoxicated? Well delete that statement. The grey headed guy on the front right is my brother and it was his birthday. Its nice to be the youngest in the family and yes I know he's cute. It runs in the family. :)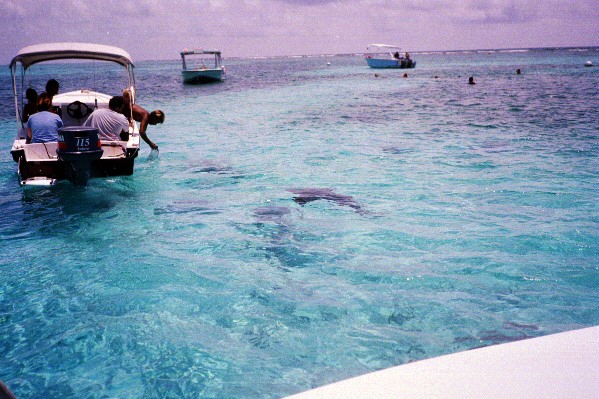 This is the National Park in Belize. Yes its a water park and those are real Nurse Sharks. I did go swimming with them(crazy huh). They are quite tame but like you might think it took me 30 minutes to decide to jump in.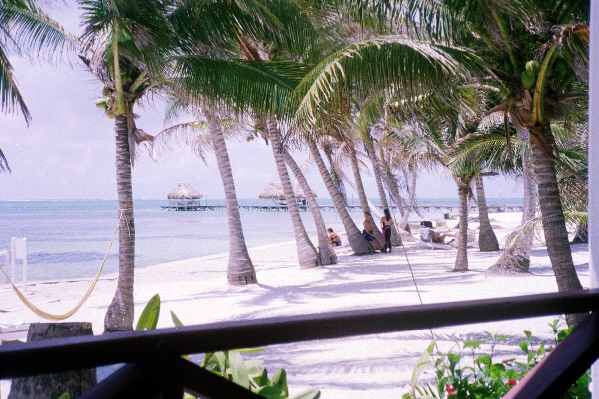 This is a picture taken from my balcony at Victoria House in Belize. It might not be heaven but I think it may be close.